Andrew Neill
Principal Design Engineer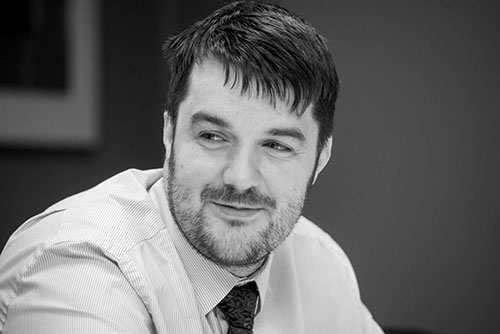 What has your career been like to date?
I graduated from the University of Manchester Institute of Science and Technology (UMIST) in 2005 with MEng(Hons) in Civil and Structural Engineering.

After graduating, I joined a large international engineering consultancy (Mouchel) in their Infrastructure services division as a Structural Engineer. I was there for eight years, responsible for the design and assessment of various types of structure using a variety of materials as well as site work, including supervising a bridge bearing replacement project.

I joined Street Crane in 2013 as a principal design engineer specialising in structures.

What are your main responsibilities?

My responsibilities are varied but include developing and designing structural elements on cranes, and developing and maintaining in-house calculating and estimating software.

My role also involves setting up procedures and works instructions for the design, fabrication and set up of cranes, and contributing to the development of crane standards and policy.

What do you like about working for Street?

Working at Street has offered me the opportunity to get involved with a multitude of project types. I've been able to learn many new skills through a management training course and have learnt how to code.

I enjoy the challenge that every day brings - no two days are alike!