John Jodrell
Installation Manager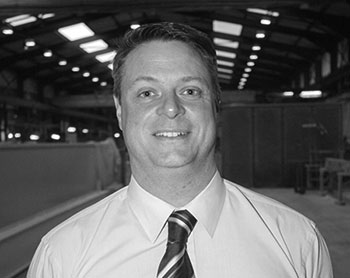 What are you main responsibiliites?
I am responsible for planning and arranging the installation testing and commissioning of the overhead cranes we produce both in the UK & overseas. I look at what installations are due and contact our clients to ensure they are still on schedule and that site will be ready to receive the crane on the contracted dates.
I arrange site visits to assess the installation requirements, produce RAMS docs and lift plans for submission to the client for approval. Once approval is gained then I will proceed to book and plan all the labour required to complete the installation. On completion of the works I will review the works to see if we could improve anything for the next job.
What's your career been like so far?

I've been with Street for 25 years, working my way up from apprentice fitter then installation engineer, installation supervisor and assistant installation manager, gaining a number of qualifications along the way.
What do you like most about working at Street Crane?

Without doubt travel. In my position I have had the opportunity to travel extensively in the UK and the rest of the world, and is still something I still enjoy.
Street has also supported my career with numerous training courses, enabling me to gain the skills required to do the various disciplines involved in my job. As health and safety legislation constanly evolves, new training is required and as a forward thinking company, Street Crane have given me full the support and time to achieve the latest industry requirements.